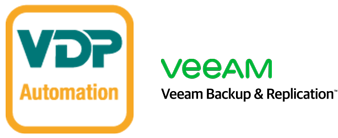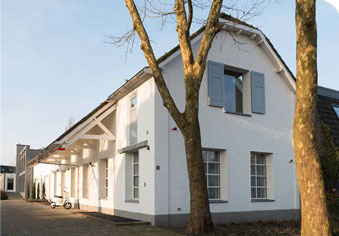 "We love ICT technology and the success of our company is based on providing the best possible ICT solutions for our customers."
VDP Automation
Nijmegen
+31 (0)24 371 52 19
info@vdpweb.nl
vdpautomation.nl
VDP Automation is a full service ICT service provider. For more than ten years it has been providing SME companies and larger organisations throughout the Netherlands with customised advice and affordable ICT solutions. From 10 workstations to more than 1.000, VDP Automation takes care of the entire automation process from A to Z, from ICT management, consultancy and outsourcing. The company works within a large number of sectors, including healthcare, logistics, security, finance and manufacturing. It focuses on managed hosting, cloud solutions, workplace management and VoIP telephony. Under the motto "because your ICT doesn't stop at five o'clock, neither do we", the company's emergency helpdesk is available 24/7.
Tim Roosenboom, director of VDP Automation, explains why his
company uses the daDup solution from Tuxis.
Data always available, no matter what
"We love ICT technology and the success of our company is based on providing the best possible ICT solutions for our customers. We used to manage all ICT in-house, because that way we could deliver it to our highest standards. Last year, we passed the milestone of 10 years as a company. That made us think about our added value for customers and how we can provide an answer to the ICT challenges they face. A recurring topic is availability. What you want is for your data to be available at all times, even in the event of a real disaster. But how do you manage data availability without it getting in the way of flexibility and cost efficiency? We have 250 Terabytes of data and storing it off-site costs a fortune".
Technical specifications:
All data safe in the 100% Dutch cloud
Direct connection to software, NAS or server
Linking via SMB (Windows share), Amazon S3 protocol or SSH
Privacy guaranteed
Scalable
24/7 performance monitoring
Low cost per GB of storage
No costs or limits for
Key figures of VDP Automation
250 Terabytes of data
1.5 Gbit/second continuous traffic
Local data storage with 14 days retention
Veeam Scale-out Backup Repository
Flexible, affordable data storage
"We were already well acquainted with Tuxis through our network. Hun daDupoplossing was op LinkedIn al meerdere keren opgevallen. In feite is daDup een veilige, externe drive, waarop we al onze data kwijt kunnen. De opslag is geheel flexibel: onze data groeit continue en daDup groeit gewoon mee. Onze klanten schrijven hun data naar onze cloud-server. The actual data is stored locally in our cluster, with a retention time of 14 days. When a new backup is made, the excess retention is moved to daDup, thanks to the Veeam Scale-out Backup Repository. We pay a fixed amount per Gbyte per month for data storage. Data traffic is extremely stable at 1.5 Gbit/sec between our server and daDup and costs us nothing.."
Properly and securely arranged data storage
"With daDup, we have a backup in a Dutch data centre, where the data is encrypted by us and then sent encrypted to Tuxis. Very important: hostage software cannot get to it. Our customers don't notice anything of the entire security we have made, at least if nothing happens. In the event of a calamity, we ensure that their data remains available. Of course, knowing that we have organised this properly gives our customers a sense of security. And I sleep a lot better too."
Key benefits
Secure and cost-effective backup solution
Storage seamlessly expandable
Connection to fibre optic cables possible
Stable environment
Reliable technical partner
Short lines of ICT support
Security, reliability, continuity