In building your business there are such milestones, moments that make you think 'Yes, we will remember this'. Your first 1000 invoices, your first 100 customers, your 10-year 'Tuxis in the clouds' party. You know the sort of thing.
We are pleased to announce that a new milestone is on the way. Our own building!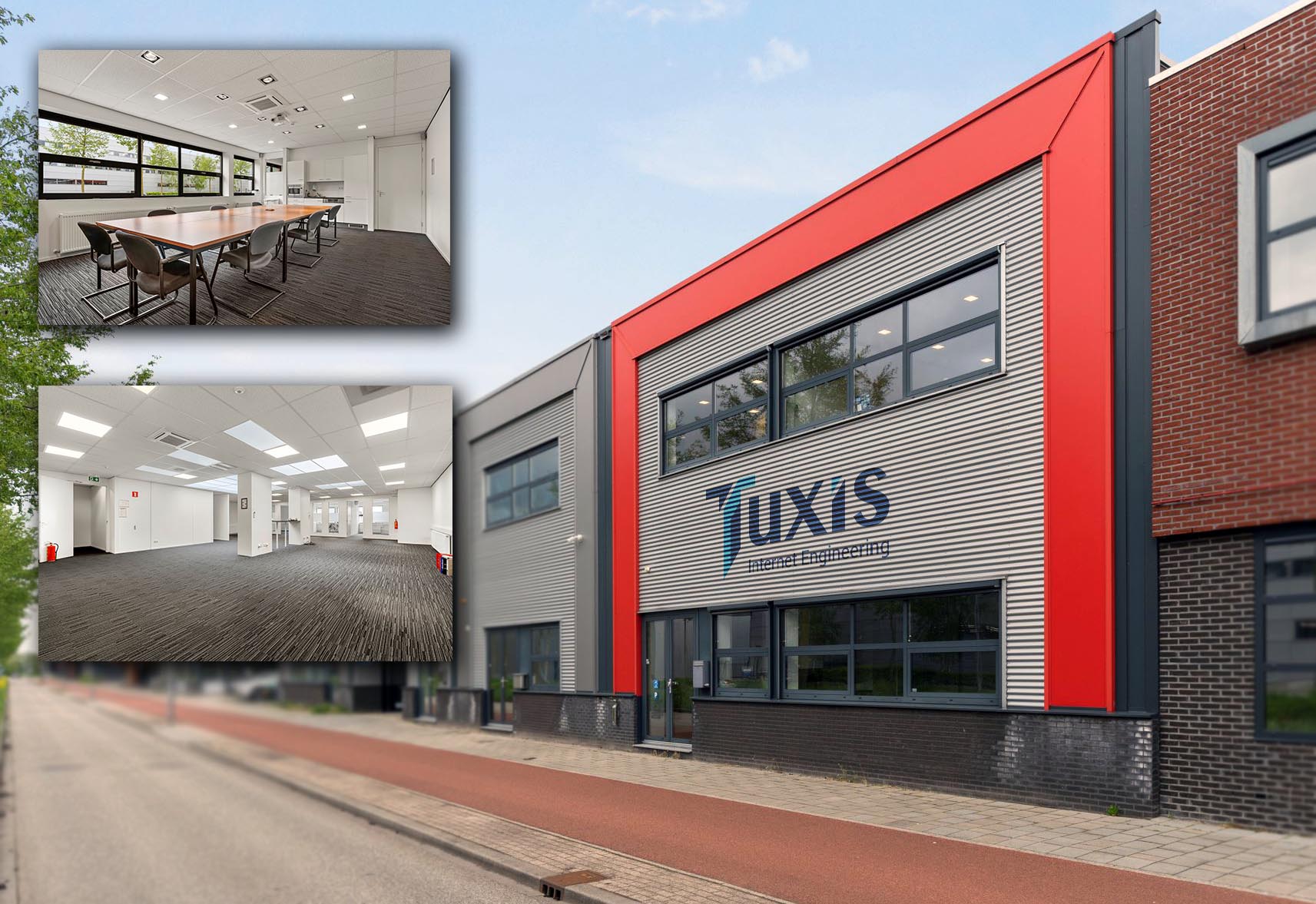 New location!
On 2 May we will be signing for the purchase of Darwinstraat 29D in Ede. The Netherlands. A big step in terms of growth because we are going from 2x ~ 50m2 to two floors of ~ 300m2. That is quite a difference! But we have uses for it, for all that space. We can't reveal those quite yet, but that will definitely come later this year.
New own data center
What we do have at our disposal on Darwinstraat is a data center. And we need it because one of our three locations at BIT is pretty full. And three locations is a must for the Tuxis TCC and other products. We will open up the new data center via a fiber ring from TReNT Glasvezel to BIT-1 and BIT-2.
Bedankt!
We want to thank Dennis Hadderingh, Mark Hiemstra, Zoonen Commercieel Vastgoed B.V. and the Rabobank for the pleasant cooperation! And of course we are grateful to Atze Jan de Vries for housing Nova Casting at the Frankeneng since the early days of Tuxis.