Proxmox Backup Server rocks
In september 2020, shortly after Proxmox announced the Proxmox Backup Server, we launched a BETA service to test how Proxmox Backup Server works and performs. Since then, we've grown from a single machine to three Proxmox Backup Servers. We thought it would be nice to share our insights and some statistics.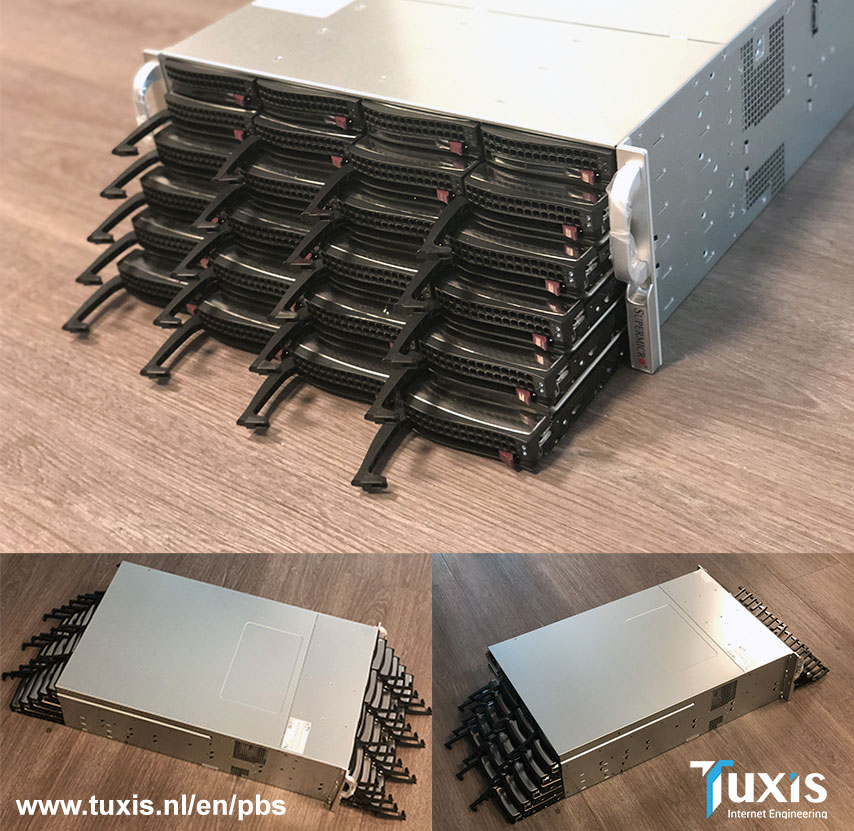 The hardware
We're running with three machines, all Supermicro based. We started with pbs001:
Chassis: Supermicro SIS212C7
CPU: Single socket Intel Xeon E5-2620
RAM:64GB
Disks: 9x 14TB SAS, 3-way mirrors, 2x 960GB SSD as special devices
When the machine filled up nicely, we added pbs002 which we later expanded with a JBOD chassis:
Chassis: Supermicro SSG-6019P-ACR12L + Supermicro CSE-826BE1C-R741JBOD
CPU:Single socket Intel Xeon Silver 4208
RAM:128GB
Disks:21x 14TB SAS, 3-way mirrors, 3x 960GB Nvme as special devices
After that machine filled up, we added a heavier machine to the mix, with which we can grow even further, thanks to a giant JBOD chassis, pbs003:
Chassis: Supermicro SIS212C7 + Supermicro CSE-847E1C-R1K23JBOD
CPU: Dual socket Intel Xeon Silver 4114
RAM:192GB
Disks: 9x 14TB SAS + 6x 16TB SAS, 3-way mirrors, 3x 960GB Nvme as special devices
As you can see, we chosen bigger machines with each upgrade. So does pbs001 underperform? No, it doesn't. We just saw it was possible to add more storage per machine, and to do so, we need to add more CPU and RAM. 
How does it perform?
Before Proxmox Backup Server, backing up Proxmox clusters was suboptimal, to say the least. A backup would trigger vzdump which would just start reading your VM's virtual disk, compress it (optional) and store it somewhere. We were unable to backup whole cluster each day, let alone multiple times a day.
Proxmox Backup Server solved this issue entirely. Thanks to the dirty-bitmaps in Qemu that are now supported we can backup VM's multiple times per hour, if we want.
The three machines combined work through 5.7Gbit per second at peek time, with ease. The backup process is pretty efficient, a thing we are less enthusiastic about is the verification that PBS wants to run. We personally feel that, with ZFS as a storage-layer, the verification process is not very useful. It also stresses the storage out, as every bit on disk is being read.
Some statistics
Stored backups

Hosts: 23
Backups: 176
VM's: 2208
Backups: 21260
CT's: 669
Backups: 5683

Processed backups:
Total disk usage:
Total raw disk space:
How we will proceed
We are very happy what with Proxmox has built, and it is improving every release. The integration with Proxmox VE is sublime, we can even simply restore files from a VM or live-restore a complete VM. We will continue to push PBS-services to both existing and new customers and encourage you to do the same!
Obviously, there is always room for improvement. The proxmox-backup-client you can run inside VM's is terribly inefficient. There are good technical reasons for that and file backups are not the primary target for PBS, but it makes the tool pretty useless to backup larger containers or filesystems. We hope Proxmox will improve that soon.
We also miss the ability to push datastores to remote datastores. Currently, PBS only supports pulling datastores. That makes replicating PBS'es in a secure environment a whole lot more difficult, and it also causes the configuration of replication to be only available to administrators of the whole machine. We have an open feature request for that.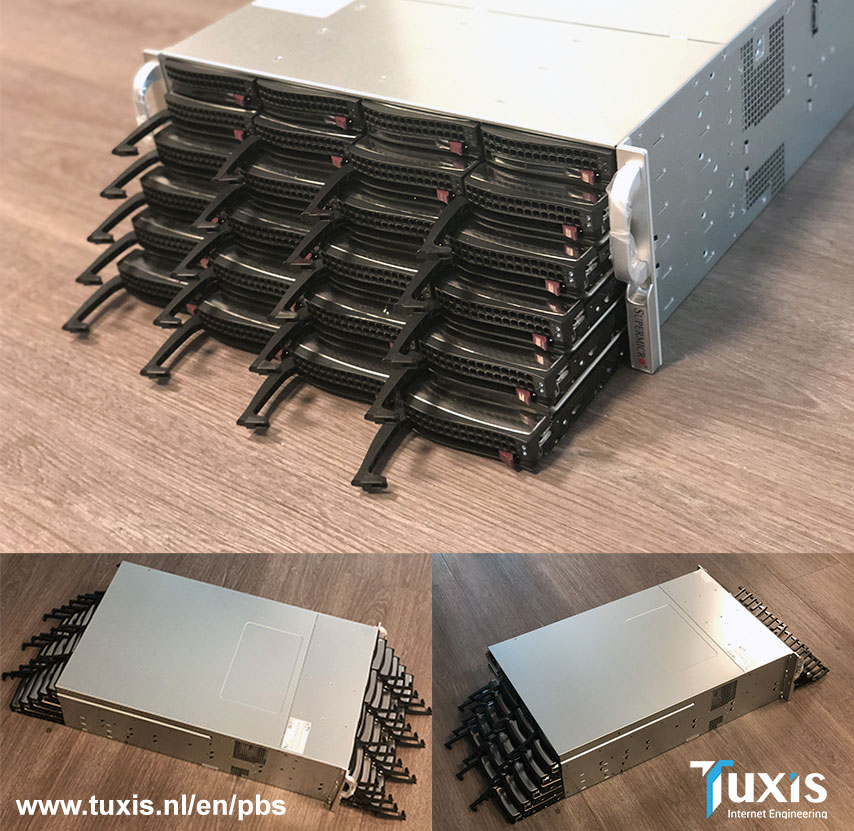 How we offer Proxmox Backup Server
We sell PBS-accounts with storage per TB (no additional costs) as a service. Any (business) Proxmox user around the world can push their backups to our machines. Thanks to PVE's built-in encryption, we will never be able to read your backups, so it's always safe to push them anywhere you like. For payed accounts, we can also configure datastore-pulling to create an offsite backup for your own PBS.
We include the service into our DPS and TCC offerings. Anyone with a DPS or TCC will always be backed up to our PBS servers.
We also sell complete PBS servers, dedicated to your company, sized to your needs.
And then there is the free version, which includes up to 150GB of storage. This is a very popular product amongst Proxmox users from all over the world, as you can see in the list of countries we currently serve:
AR Argentina
AT Austria
AU Australia
BE Belgium
BR Brazil
BY Belarus
CA Canada
CH Switzerland
CN China
CY Cyprus
CZ Czech Republic
DE Germany
DK Denmark
DO Dominican Republic
ES Spain
FR France
GB Great Britain
HR Croatia
HU Hungary
IE Ireland
IL Israel
IN India
IT Italy
KE Kenya
LU Luxemburg
LV Latvia
MD Moldova
MX Mexico
NL Netherlands
NO Norway
NZ New Zealand
PH Philippines
PK Pakistan
PL Poland
PT Portugal
RO Romania
SA Saudi Arabia
SE Sweden
SI Slovenia
SK Slovakia
SR Suriname
TN Tunisia
TR Turkey
US United States
ZA South Africa